Photo by Roger Smith

Photo by Roger Smith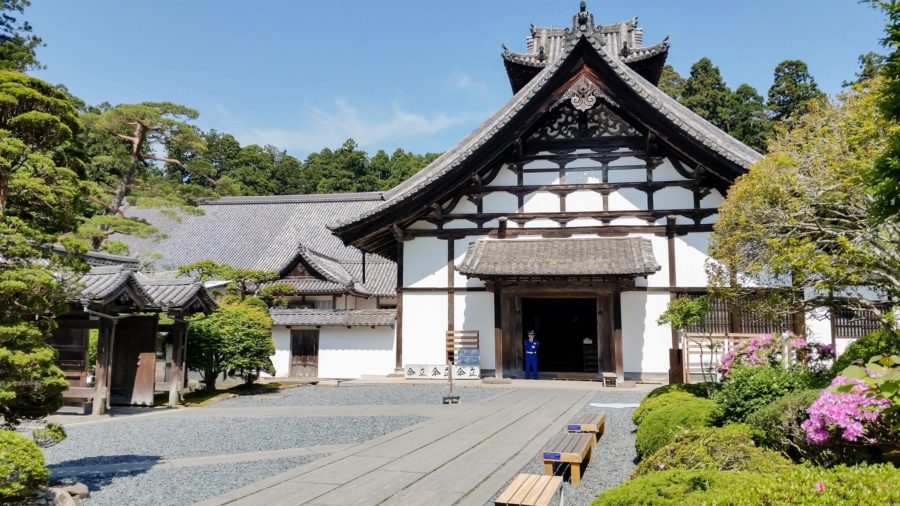 Photo by Roger Smith

Roger Smith

Writer & Inaugural editor

Matsushima Bay

Tags

Last Update
February 7, 2019

Zuiganji Temple is surrounded by shallow caves and a grove of towering cedar trees. For centuries, the faithful made pilgrimages to Matsushima to meditate and even live in these caves. The current temple buildings date from 1609 when the founder of Sendai, Masamune Date, ordered Zuiganji built as his family temple. Befitting his ambition and sense of beauty, Masamune brought in wood and master craftsmen from the Kyoto area to erect a temple with architectural features common to castles of the time.

The hondo (main building) is a National Treasure. It has an entrance and room reserved exclusively for use by the emperor. The main room features brilliant paintings on actual gold leaf depicting the seasons. In the back are three massive ihai (Buddhist memorial tablets) for Sendai's first three samurai rulers. Inside and outside the building are detailed original wood carvings of real and mythical animals. Next to the main building is the kuri, or temple kitchen, which owes its size and ornamentation to the aesthetic sense of Masamune Date. The temple museum exhibits treasures including original samurai swords and a statue of Masamune with his iconic crescent helmet, commissioned by his wife after his death.

Zuiganji remains at the center of community life in Matsushima. When the tsunami struck in 2011, visitors and locals took refuge here, and the temple even provided food and water for the community. If you have a chance to visit on August 16 during Obon, take in the atmosphere of a 700-year-old torchlit procession and Buddhist ceremony.